Payment & Security
Your payment information is processed securely. We do not store credit card details nor have access to your credit card information.
Description
Features:
Cock ring and penis sleeve 2-in-1: Delay ejaculation, increase penis thickness and extend your pleasure time.
9 Vibration trains your penis to enhance endurance and stimulate your partner's sensitive points during thrusting.
3 lock rings restrict blood flow, making your penis erect stronger, larger, and harder.
High-elastic cock ring and half-wrapped sleeve, suitable for penises of any size.
Liquid silicone, smooth insertion reducing the risk of injury to your partner.
IPX7 waterproof, light and portable, lets you fully manly anytime.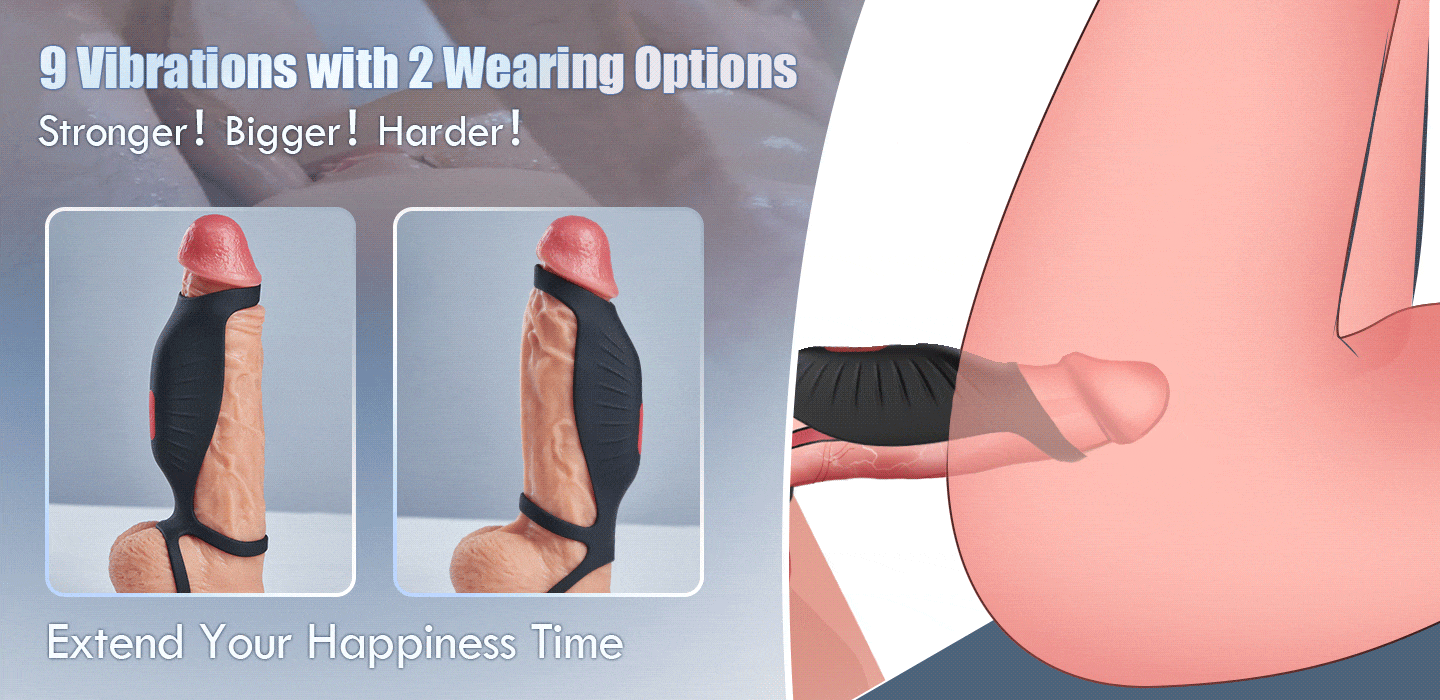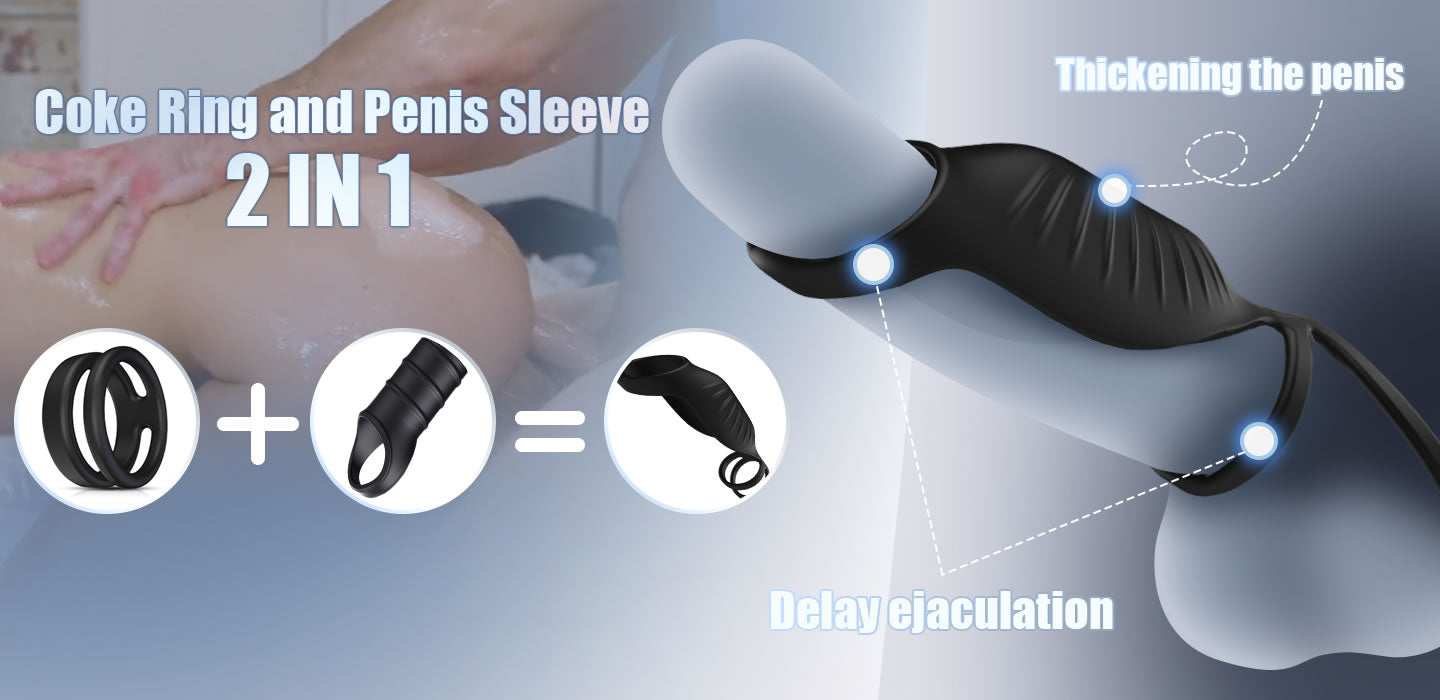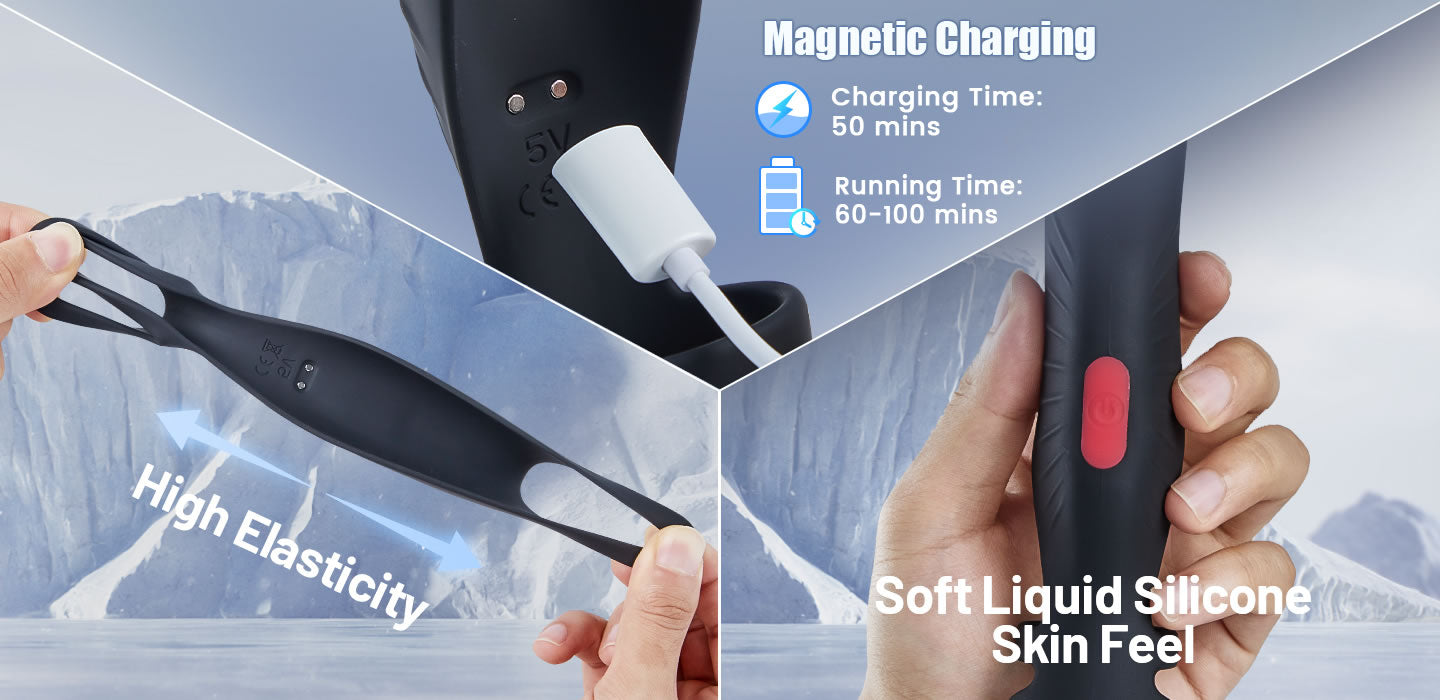 Description:
Unleash your inner titan with our game-changing Pleasure Fusion Pro! Get ready for an unforgettable journey as you soar to new heights of pleasure and passion. Boost your stamina and unleash your prowess with our efficient ejaculation delay, allowing you to reach the pinnacle of a sky-high sensual experience that will leave you and your partner breathless.
Indulge in the lap of luxury with our high-quality, IPX7 waterproof liquid silicone. It's time to take the plunge and dive into a world of pleasure, anytime and anywhere. Let your desires run free without worry, as our premium material ensures a safe and satisfying encounter that will leave you craving more.
Transform your member into a force to be reckoned with as you experience noticeable thickness enhancement. Prepare to drive your partner wild with newfound confidence and an intensified pleasure that will have them begging for more. It's time to shake up your love life and unleash the power within.
Embrace the rhythm of passion with our 9-frequency vibrations that will set your senses on fire. Fuel both your performance and confidence as you explore a world of pulsating pleasure. Let the vibrations guide you on a journey of ecstasy, transforming ordinary moments into extraordinary experiences.
Elevate your intimate moments to new heights and unlock a fuller, more satisfying love life. It's time to embrace the Pleasure Fusion Pro and experience a level of pleasure you never thought possible. Don't settle for less when you can have it all. Elevate your desires and indulge in the ultimate pleasure revolution.
Please note: Using lube for best experience.
Specifications:
Features: Vibrating, Ejaculation Delay, Remote Control
Function: Vibrating, Remote Control
Frequency: 9 Frequencies
Color: Black
Material: Silicone, ABS
Waterproof: IPX7
Mute: <50 dB
Power Type: Magnetic Charging
Charging Time:120 mins
Run Time: 60 mins
Size: 6.06*1.26*1.18*1.10 in
Weight: 0.37 lbs
Package Included:
Product x1, Charging Cable x1, Remote Controller x1, Manual x1
SHIPPING:
Free Flat Rate Shipping on orders over US$59.00
Shipped within 1-3 business days. Usually received within 3-10 business days.
Contact us immediately for any product questions
Once your order is shipped, you will receive an email from us. In this email, there is the tracking information for your packages as well as the website in which you can trace your order at. Tracking information is also available in your Order Details page.
Returns & Exchanges

We are profoundly sorry if you are not satisfied with the product(s) after receiving it. We would like to return and replace the product(s) within 30 days from the date of purchase, provided that the product(s) has not been opened.That have been opened can not be returned.

Please email our customer service representatives to explain in detail the reason why you want to return the product(s),
After receiving our returning instructions, please send the product(s) in intact,
The refund will be processed within 5 business days of receipt of your package.
Once the refund is issued, you will receive a confirmation email.