Payment & Security
Your payment information is processed securely. We do not store credit card details nor have access to your credit card information.
Description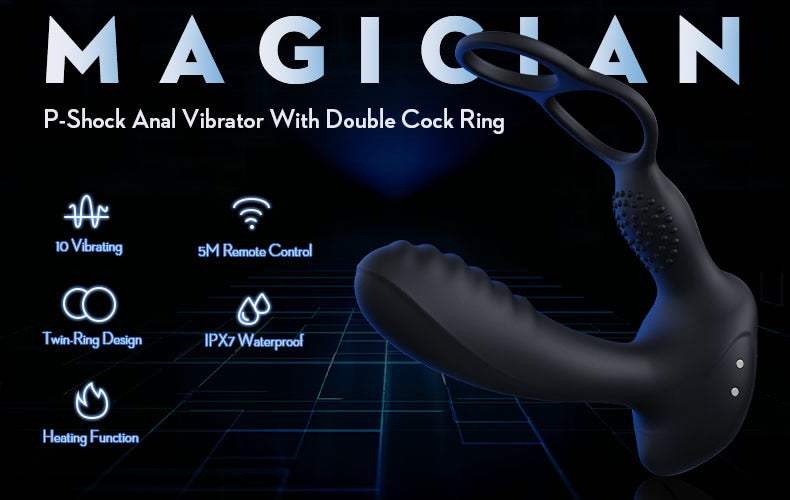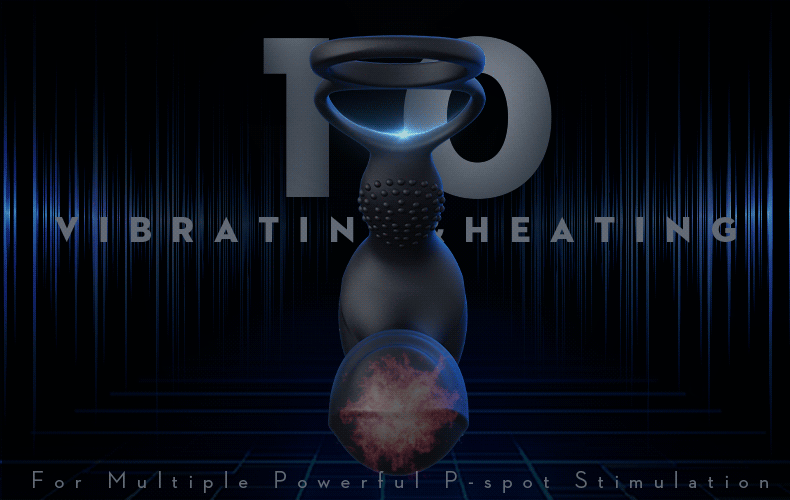 Features:
With all the features you could ever want, it's almost our most versatile anal toy.

Twin-ring design, boosts arousal and expands the orgasm.

Explore 10 vibration speeds target inside and outside.

The heating function provides sensuous temperature for a surreal experience.

Raised area with dense humps massages the perineum.
Description:
Impressive in design, this butt plug is perfect for anal toy aficionados. 
It vibrates, provokes, and even warms up with a 5M remote control! With a total of 10-level vibrations to switch from, this 4 in 1 anal plug combines the erection-boosting power of double cock rings with perineum buzzing, thrilling anal stimulation and warming massage, which can always meet the core needs of people with different anal sensitivity. 
Pull the stretchy ring over your shaft so that it rests snugly on the base, and dig the plug in. Now you are free to embrace longer and orgasm-soaring sex! The plug drives your prostate crazy, but the dual-ring will not let you go so easily. 
Use the cordless remote to focus on pure pleasure or discover more sexy games with your partner. You'll really hit it off with this powerful anal toy!
Specification:
Insertable length: 4.33''
Weight:  0.59lb
Package Included:
1*anal toy
1*remote controller
1*charging cable
SHIPPING:
Free Flat Rate Shipping on orders over US$59.00
Shipped within 1-3 business days. Usually received within 3-10 business days.
Contact us immediately for any product questions
Once your order is shipped, you will receive an email from us. In this email, there is the tracking information for your packages as well as the website in which you can trace your order at. Tracking information is also available in your Order Details page.
Returns & Exchanges

We are profoundly sorry if you are not satisfied with the product(s) after receiving it. We would like to return and replace the product(s) within 30 days from the date of purchase, provided that the product(s) has not been opened.That have been opened can not be returned.

Please email our customer service representatives to explain in detail the reason why you want to return the product(s),
After receiving our returning instructions, please send the product(s) in intact,
The refund will be processed within 5 business days of receipt of your package.
Once the refund is issued, you will receive a confirmation email.